UN security services provider
The United Nations (UN) is an intergovernmental organization established to promote international co-operation. Its objectives include maintaining international peace and security, promoting human rights, fostering social and economic development, protecting the environment, and providing humanitarian aid in cases of famine, natural disaster, and armed conflict. The UN is a forum with unique legitimacy, the supporting structure of the international system of collective security, the main element of contemporary multilateral diplomacy
Private Military Consulting Company "RSB Group" is an authorized and official supplier of security services for the United Nations in countries with a high level of terrorist threat.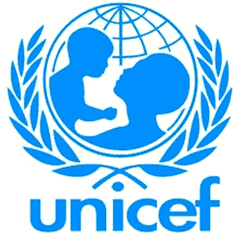 The level of professionalism of our company is highly valued by the international organization UNICEF. The United Nations Children's Fund (UNICEF) (Fonds des Nations unies pour l'enfance) was created by the United Nations General Assembly on December 11, 1946, to provide emergency food and healthcare to children in countries that had been devastated by war. Children need security. The responsibility for the lives and health of children affected by the fighting was entrusted to the Russian company "RSB Group". Protection of children in zones of high terrorist activity is the basic function of employees of RSB Group acting under the UN flag as private security service providers. For more information on the work of UNICEF, please visit the website.

On the 25th of May, 2015, "RSB Group" passed authorization and has been approved on the world market of the United Nations (UN) as a potential supplier to assist the United Nations and to organize the work related to the protection and help to Palestinian refugees in the Middle East (UNRWA). Syria and Iraq are also included in the sphere of interest for the provision of security services and protection of refugees.
For more information please visit the website of UNRWA.
"RSB Group" is able to professionally perform the tasks of the United Nations as the private providers of security services. We represent Russia and we are proud of it!